Fall Soccer information coming soon!
2017 Running Program:
Raymond Recreation Association Running Program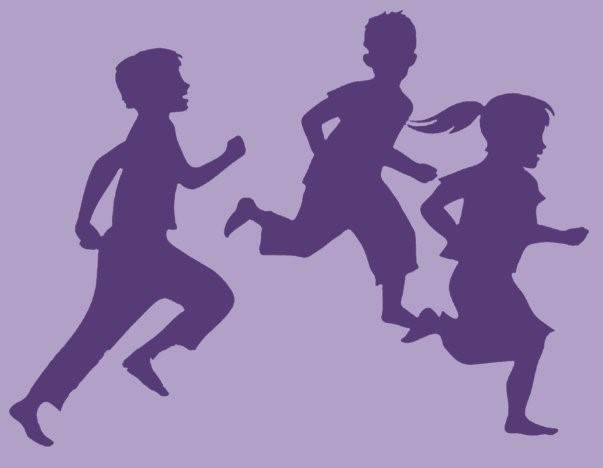 Who: Children in 2nd – 4th grades.
When: Tuesdays and Thursdays 3:15-4:15 pm (6 weeks)
From May 2nd – June 8th (weather dependent)
Cost: $15 per child (additional donations to Raymond Rec
appreciated)
What: A running program that will let children
experience a variety of fun running activities,
and build self-confidence in fitness abilities
Details: This is designed to be a fun, positive program that will let each child challenge him/herself through short and longer distance running, relay races, games, and stretching. This is a running program, not a walking program- all children are expected to be able to run.
Runners will meet in the RES gym and will run on the athletic fields and woods trails both at RES and JSMS. Parents are expected to pick up their children at the RES field PROMPTLY at 4:15 pm.
The running program will be cancelled on rainy days. Please put an email address on the sign up forms so I can email everyone in the event of a cancellation. I will decide whether or not to cancel by 10 am; you may contact the school after that if you do not have access to email.
Volunteers are ESSENTIAL to keep this program going! There must be at least two adults present at all times. I have a volunteer signup with Signupgenius.com, I will send the link when I receive the registration forms. You do NOT need to be a runner, but you are always welcome to jog/walk/run. The speedy kids love a race, the kids who are learning love company. If everyone chips in a day or two, we'll be all set. New volunteers to Raymond Rec will need to fill out a background check form.
Equipment needed for each participant:
Sneakers or running shoes (Just well fitting, not pricey- we're running on fields and trails)

Running shorts and t-shirt

Sweatshirt or wind jacket (backup, this is Maine!)

Water bottle (EVERY day! We cannot send kids inside for drinks)
Please feel free to contact me should you have any questions: Charlotte Engelman, cmengelman@hotmail.com, (c) 576-5405
--------------------------------------------------------------------------------------------------------------------------------------------
How to sign up:
1) Mail the signup form & waiver to: Charlotte Engelman, 7 Crescent Shore Rd, Raymond, ME 04071
2) Hand-deliver your form to me during RES pickup on Wednesday (4/26), Thursday (4/27), or Friday (4/28)
3) Bring the form to Mill St. baseball field Wednesday (4/26) between 5:30-7 pm (I'll be on the back field)
3) Call/email me for another time to meet- Charlotte Engelman, cmengelman@hotmail.com, (c) 576-5405
Print registration and waiver HERE
To download the 2017 swim registration form only, click HERE
Raymond Recreational Association Programs:
Soccer
2017 information coming soon. Click on the "Fall Soccer Program" link to the right
Children ages 5-13, K-6th grade.
Program Director: Dan Swett 207-595-6554 or danjswett@gmail.com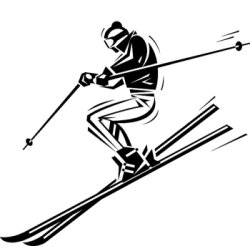 Skiing
Wednesday Ski programs
Grades 1 - 4 directed by Gail Troiano - FMI: 749-6308
Grades 5 - 8 directed by Shannon Nassa - FMI: 650-4526, email: snassa76@gmail.com
Friday Night Ski Program
Grades 7 -12 directed by Gail Troiano - FMI: 749-6308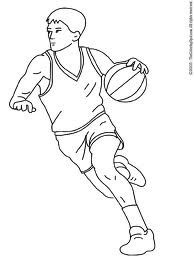 Basketball
Director: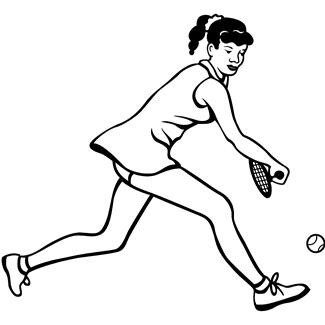 Tennis
IF YOU ARE ABLE TO HELP WITH THE PROGRAM, PLEASE CONTACT Beth Clark at 650-1046 or jnbclark87@gmail.com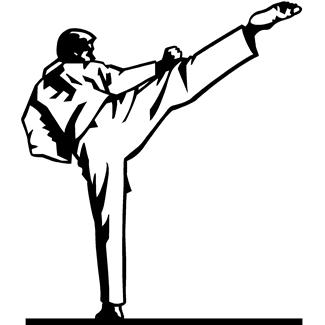 Karate
Karate is offered Wednesday afternoons at Raymond Elementary School for children in grades 1 - 4. Lessons are taught by Sensei Lisa Magiera. Classes begin in September and run through the school year. FMI call Lisa Magiera @ 207-627-7170

Swimming
The summer swim program offers a daily 3 week lesson program for Kindergarten and up Monday - Friday in July. To learn more click on the "Swim Program" link on the right column of this page.
Running Program
The Running Program is offered in the fall and spring. This program is open to all children in grades 2-4. The running program meets on Tuesday and Thursday from 3:15-4:15 pm starting in the RES gym. Both RES and JSMS fields and trails will be used. For more information please see the running program page listed in the right column.
Program Director:Charlotte Engelman 576-5405
cmengelman@hotmail.com
Officers:
President: Beth Clark - 627-8771
Vice President: Peter Brooks
Secretary: Alex Jackson
Treasurer: Leigh Walker - 655-2135
Raymond Recreation Association is a private, non-profit organization of interested adults who wish to provide recreational opportunities to the children of Raymond. It is not associated with the school or town government, but works closely with other groups. Adults involved are volunteers rather than paid professionals; thus, the costs of the various programs are minimized. Some fund raising is necessary to offset the costs of activities: i.e. swimming lessons.

The Raymond Recreation Association has existed since 1963 in Raymond, serving hundreds of children each year.