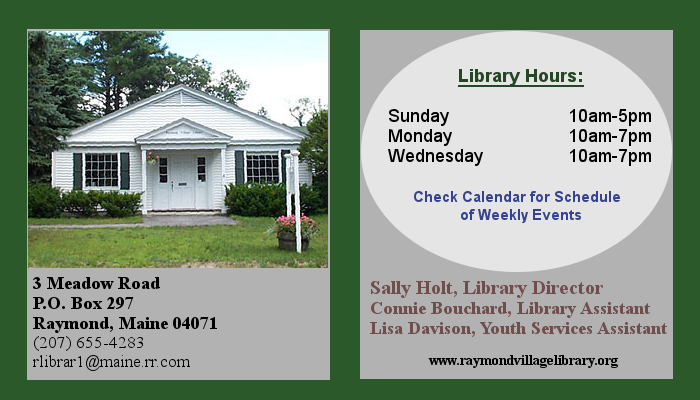 Questions? Call the library at (207) 655-4283 or e-mail Library Director Sally Holt.

Come check us out on Facebook!

Garden Tour tickets on sale now!

Follow me...
Mission Statement
The Raymond Village Library is a community based informational, educational and recreational facility dedicated to providing quality library services and resources in a welcoming atmosphere. The library will be responsive to the changing needs of the community, cooperate with other entities and strive to fulfill its role as a service oriented, dynamic library.