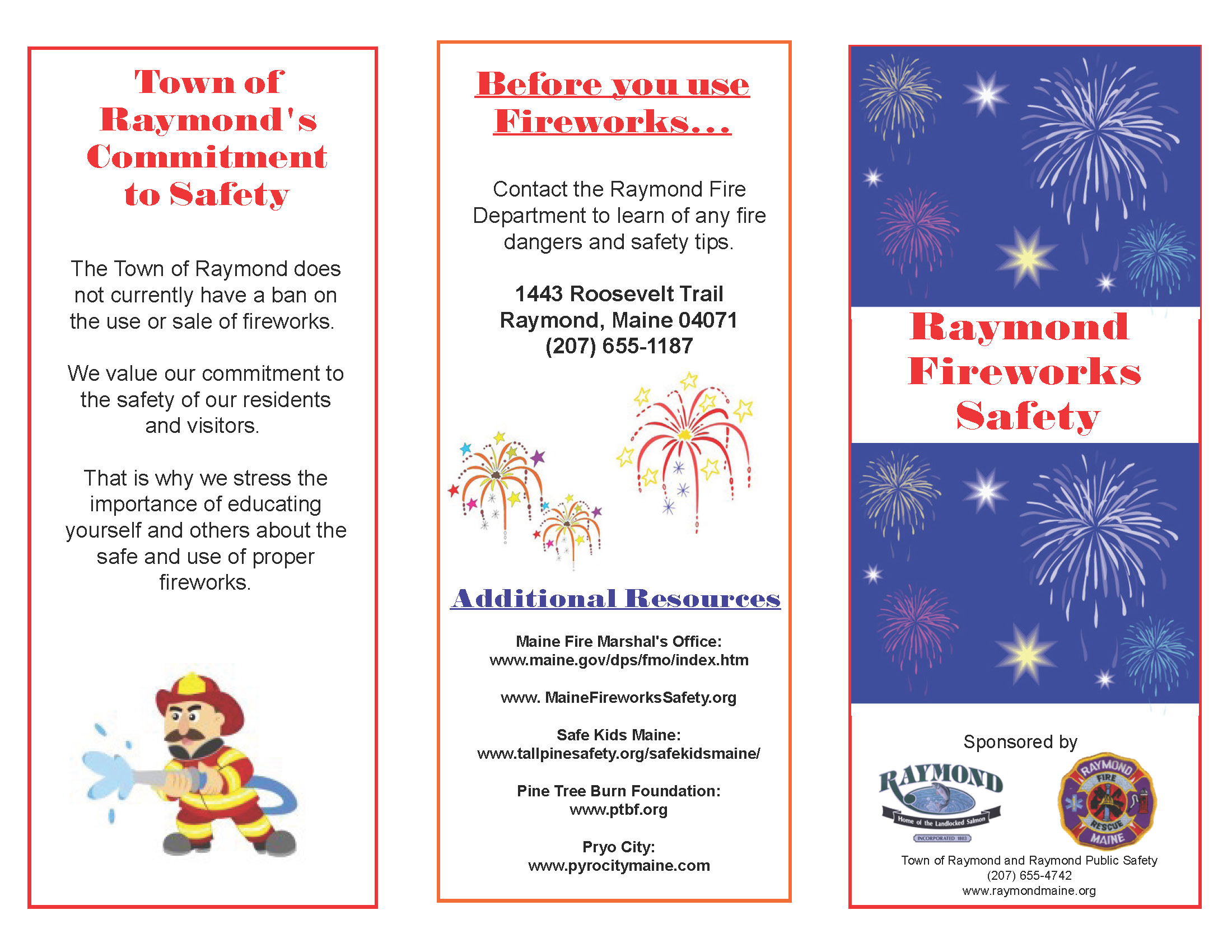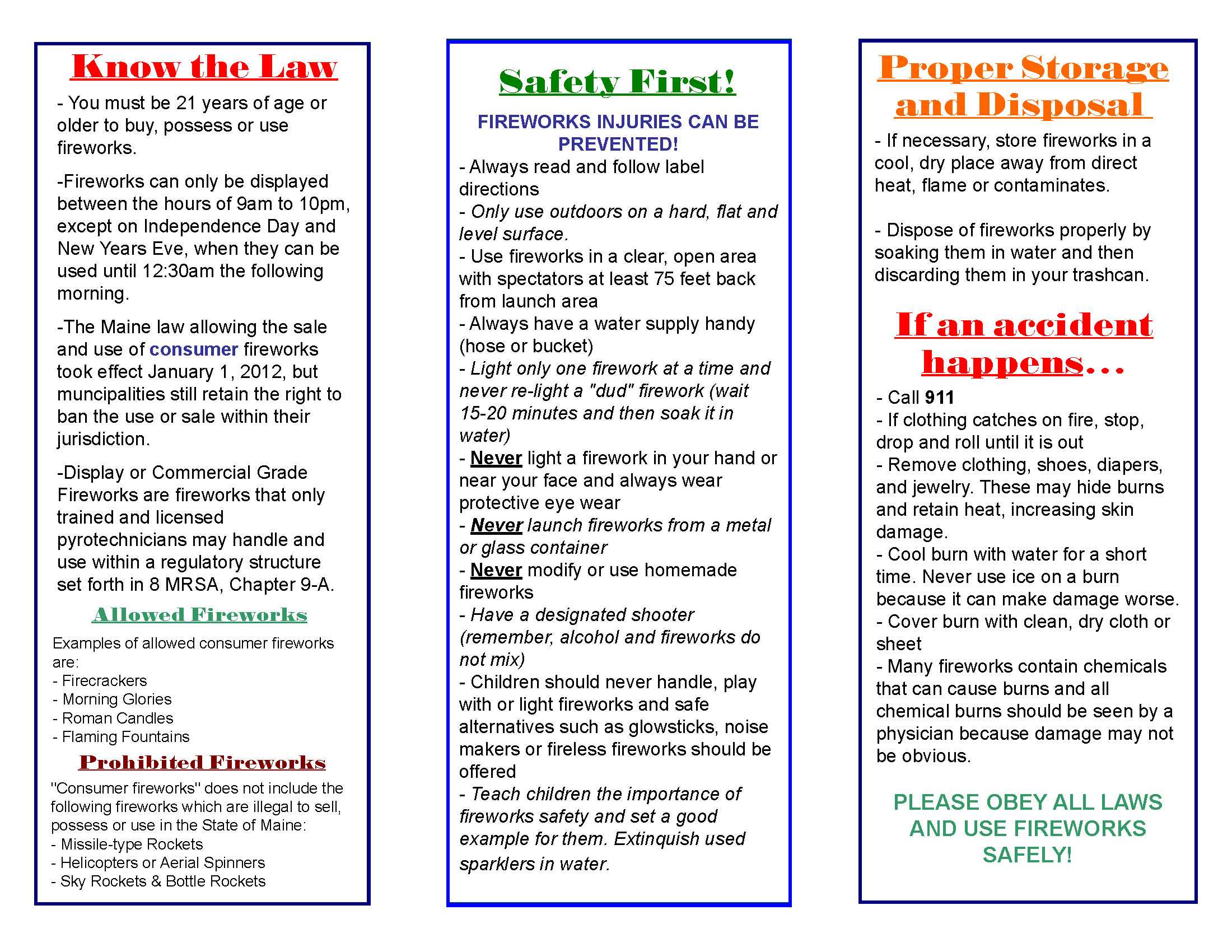 The Town of Raymond and Raymond Public Safety Department have compiled a firework safety brochure (PDF Version). Hardcopies will be available at the Town Office, Public Safety Building and various real estate and shopping/dining locations around town!
Upcoming Events
Tuesday, March 27, 2018 - 6:30pm

Wednesday, March 28, 2018 - 6:30pm

Wednesday, April 4, 2018 - 6:30pm

Tuesday, April 10, 2018 - 6:00pm

Thursday, April 12, 2018 - 6:00pm
Online Transactions
Animal Welfare
BMV
Elections
Inland Fisheries & Wildlife
Maine Forest Service
Property Tax Payments
Raymond Newsletter
Stay informed on our latest news!
Who's Online?
There are currently 0 users online.