News articles by Danielle Loring
Absentee ballots are available to pick up starting May 10th through June 8th at noon. They will be accepted up until the polls close on June 11th (8pm).
To request a ballot come into the Town Office during normal business hours or contact the Town Clerk, Louise Lester, at 655-4742 x 121.
For Raymond Residents or Property Owners
May 2013
The Raymond Community Forest Proposal was presented to the Raymond Board of Selectmen on August 14, 2012. The presentation and handout detailed the 347 +/- acres of forestland in North Raymond located on Conesca Road owned by Hancock Land Company (HLC) that includes level to gently sloping land between the road and Crescent Lake, and Pismire Mountain on the north side of the road (see attached Map). The presentation described the Raymond Conservation Commission's (RCC) interest in the property since 2007 and recent communications with Loon Echo Land Trust (LELT) and HLC to advance a potential community forest project. (Click for larger image)
The Selectmen asked for more information, mainly on the strategy (how to secure the land), project budget, ownership and potential income sources that the property may provide in the long term. Since then the RCC and LELT have met on several occasions to advance these issues, including an estimate of sustainable timber harvest revenue, to have a definite proposal to the Selectmen.
LELT and the RCC are to meet with the Selectmen on May 14, 2013 to discuss the details of the proposal. This survey has been prepared to get a preliminary reading from the community on the interest in this project. Please complete the following survey to the best of your ability. The results will be shared with the Selectmen and will help all parties decide if this is a viable project for the town.
Take survey HERE
Thanks for your input – it is important for the town and community !
Raymond Conservation Commission
For more information contact:
John Rand, RCC Chair

There will be no Planning Board meeting held in May due to a lack of applications.
Under legislation passed in 2008, as of Jan. 1, 2013, a person certified by the DEP in erosion control best practices must be on-site of any activity that disturbs more than one cubic yard of soil –including earth moving, logging or landscaping operations– in the shoreland zone until work is complete and the site stabilized. The shoreland zone is an area defined as within 250 feet of rivers, wetlands, lakes and the ocean and 100 feet of certain streams.
For companies with several sites being operated simultaneously, this means multiple employees –one for each job site– needs to be certified.
Certification is obtained by attending a daylong course offered by DEP and having a construction site evaluation by staff from one of Maine's non-regulatory soil and water conservation districts. Recertification must be obtained every three years, and can be done by attending a continuing education course or through a DVD training and recertification quiz.
To ensure contractors who want to can continue to work after the deadline, the department has scheduled more than a dozen courses across the state from Frenchville to Kittery between January and May, with another stacked schedule for the fall currently being planned.
Helpful Links:
2011 MAINE RESIDENTS PROPERTY TAX AND RENT REFUND PROGRAM
"Circuit Breaker Program"
DEADLINE MAY 31, 2013
The Maine Residents Property Tax and Rent Refund Program's deadline is May 31, 2013. This state program refunds part of your property tax or rent if you qualify. Qualifications are:
GENERAL PROGRAM:
You do not have a spouse or dependent(s) and your 2011 household income was $64,950 or less; or

You have a spouse or dependent(s) and your 2011 household income was $86,600 or less and

Your 2011 property tax was more than 4% of your 2011 household income; or,

The rent you paid on 2011 was more than 20% of your 2011 household income.
SENIOR PROGRAM:
Senior program refunds are available to applicants who were at least 62 in 2011 (55 or over if disabled). In addition, for persons living alone, the household income for 2011 cannot be more than $14,700; for a single person living with a dependent, or a married person who lived with a spouse, the 2011 household income cannot be more than $18,200.
Central Maine Power, a subsidiary of Iberdrola USA, will perform tree trimming work in 16 communities in Southern Maine over the coming weeks. The work along utility lines is part of a $25 million annual vegetation management program to improve the reliability of its transmission and distribution lines.
"We maintain nearly 24,000 miles of roadside distribution lines on a five-year cycle of vegetation clearing, inspection, and repair," said CMP spokesman John Carroll. "Contact with trees is the most frequent cause of blinking clocks and power outages, so customers should see better reliability as the crews trim along the roadsides in their towns."
CMP's arborists and contractors will be working in Acton, Berwick, Bridgton, Casco, Eliot, Harrison, Kittery, Kennebunkport, Lebanon, Long Island, Naples, Portland, Raymond, Shapleigh, South Portland, and York.
Motorists are urged to use caution when they encounter tree crews working alongside Maine roads.
"These crews play a key role in helping CMP provide the safe, reliable service that customers depend on," said Carroll. "The work can be difficult, so we urge motorists who pass these crews to proceed slowly and at a safe distance."
CMP contracts with professional arborists who are required to follow practices established by the International Society of Arboriculture. These include consideration for the health, shape, strength, growth rate, and appearance of trees before and after pruning. CMP notifies customers about its vegetation management activities every year with inserts in its bills. Customers can sign up to receive a notice when tree trimming is happening in their area. For more information, call CMP's vegetation management department at 1-800-972-8600.
Additional information about CMP's tree care program, along with tips for tree planting and care can be found on CMP's Web site at http//www.cmpco.com – click on "Usage and Safety," then "Tree Care."
At the February 12, 2013 Board of Selectmen meeting, the Board saw presentations regarding a potential resolution to address the possible reversal of the Portland Pipeline and proactive response to oil spills.
Information made available by the Conservation Commission can be viewed HERE.
Information made available by the Healthy Waters Coaliltion can be viewed HERE and proposed resolution.
Information made available by the Portland Pipeline Corporation can be viewed HERE
Here is a list of suggested links:
Some Local Media Reports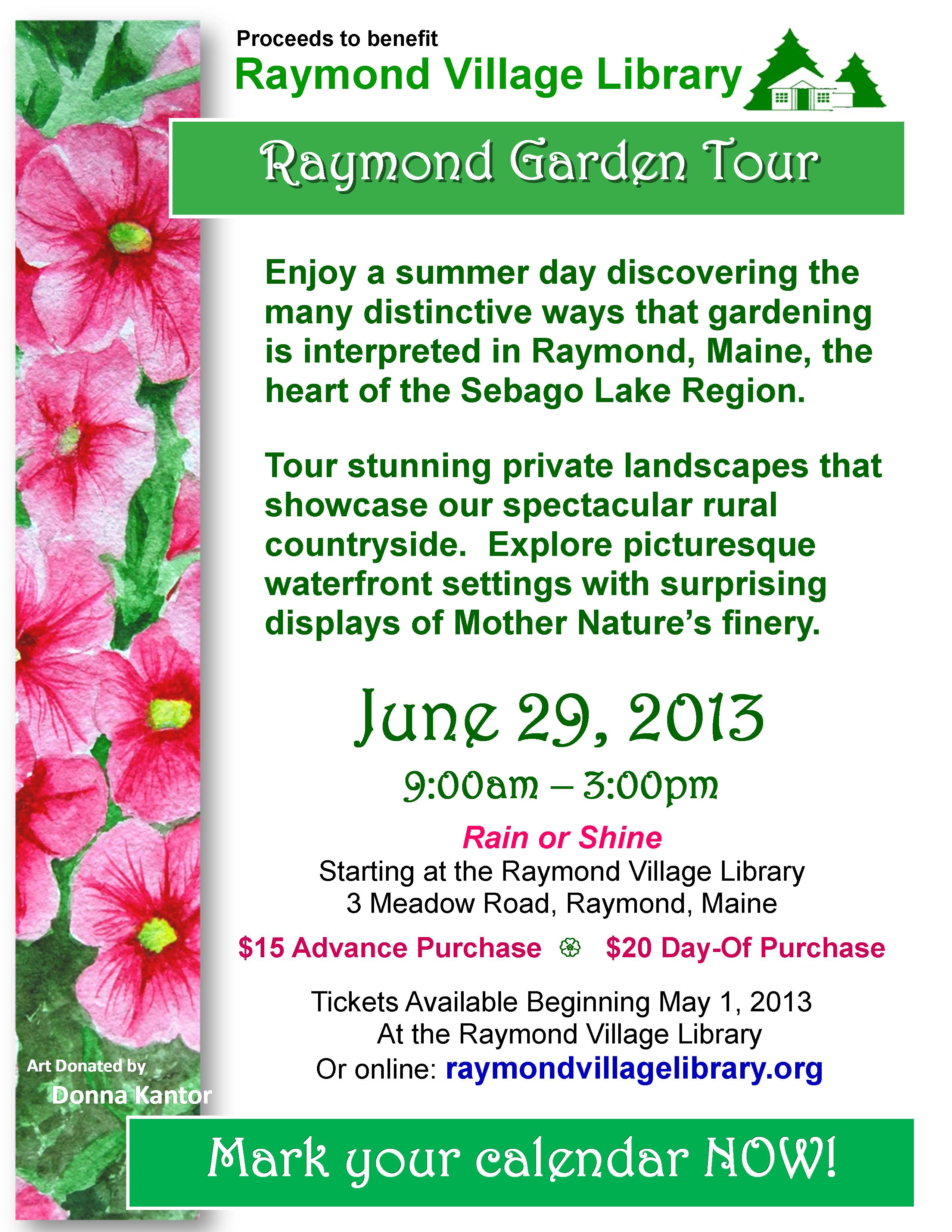 Local news forecasters on 25th August 2011, predict we will likely be on the east side of a tropical storm which will effect Maine on Sunday, 28 August into Monday, 29 August 2011 meaning we would experience the wind side of the storm with sustained ground level winds of 40 and 73 MPH, and heavy amounts of rain are possible. Storms such as this effect power grid systems and travel, can cause flooding, blocked roads, and extensive power outages.

Some important items for preparedness are but are not limited to:
Have at least 1 gallon of drinking water on hand for each person for 3 to 7 days.
Fill bath tubs so you can dip with a bucket and use for toilet flush water when needed.
Make sure flashlights work and you have extra batteries.
For parents with infants have extra baby formula and diapers on hand.
Make sure cell phones are fully charged.
Have canned goods with manual opener and or non perishable foods for up to 7 days.
Make sure medication prescriptions are filled so as not to run out if trees block a road or a road washes out.
Keep some cash on hand in case computer systems are effected by the storm.
Make sure vehicle fuel tanks are full.
Have a battery operated radio on hand and stock up on extra batteries.
Fuel and test generators and generator circuits.
Other things to consider are:
This may be a good time to have dead trees or branches over or near your home removed.
Folks in flood prone areas should have a predetermined place to go if a flood occurs. Plan for pet care or sheltering as well. Take important papers such as insurance documents with you.
If you have had issues with flooded basements in the past make sure to move valuables to shelving above water levels or remove them from the basement.
Check sump pumps make sure they are in working order, and that the generator circuit runs the pump if the power does go out.
If needed, place generators safely away from the building and away from openings which will allow Carbon monoxide in your home.
Secure lawn furniture and other loose items in the yard so they do not become wind blown projectiles.
Never leave candles or lanterns unattended, or in use when sleeping.
Do not place candles on combustible surfaces.
If cooking on a grill charcoal or propane do not use it inside a structure due to Carbon Monoxide risks.
As always, in an emergency call 911
As of JULY 1st, 2011 the Pine Tree Waste routes will change on North Raymond Road and side roads and Webbs Mills Road from Plains Road to the Casco town line and side roads.
NORTH RAYMOND ROAD will now be THURSDAY
WEBBS MILLS ROAD from Plains Rd to the Casco town line will now be MONDAY.