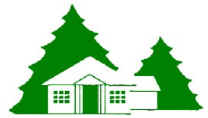 Strategic Plan 2009-2012

Revisions to the 2005-2008 Long Range Plan were based on library data on services used, patron demographics, annual review comments by the Board of Trustees, and a Planning Committee assessment in April 2008.
Purpose: to provide a guide for maintaining high quality library services and financial stability as an independent non-profit organization. The Board and Staff will review this plan in conjunction with the Maine Library Standards in April and October each year as well as track accomplishments.
Strategic Goal 1- Maintain and enhance a quality collection of current materials/resources for all ages: books, media, and resources accessed by technology.
Objectives:
collect and analyze data re: patron visits/ circulation numbers

continue evaluating the collection to weed older materials and add new, relevant materials

promote MARVEL! online databases

share resources with neighboring libraries

Strategic Goal 2- Develop the library's use of technology and other publicity venues to raise awareness about library resources, programs and access to information.
Objectives
provide on-line access to the collection; feature aspects of the collection
assess and improve e-newsletter based on patron and other feedback

improve and maintain up-to-date web site

increase communication with Selectboard through sharing Board meeting minutes and an annual presentation

continue outreach to and networking with other community organizations

assess day/time open hours and adjust if necessary

Strategic Goal 3- Continue literacy, science and humanities programming for preschool children, youth and adults to inspire intellectual curiosity and a desire for lifelong learning.
Objectives:
promote and support story hours for babies, toddlers and pre-schoolers

continue science programs for children

continue literacy outreach to community daycares

maintain connections with Raymond Elementary School to promote literacy

establish connection with Jordan-Small Middle School to support academic projects

provide adult programs based on community interest and current topics
Strategic Goal 4- Provide ongoing support for staff and volunteers
Objectives:
add an assistant librarian position

develop strategies and a process for recruiting, training and managing volunteers

assess training needs and encourage individual staff development

identify specific ways to acknowledge and support the quality work of staff and volunteers

review Board of Trustees strengths and needs annually
Strategic Goal 5- Resource development: to ensure financial stability and efficient use of current facility while planning for the future.
Objectives:
strengthen town-wide support for public funds to maintain core services, an efficient facility and qualified staff.

assess and improve current successful fundraising efforts: the annual appeal, book sales, other sales (establish a more formal fundraising or friends group)

evaluate one new fundraising effort per year

identify top three priority facility needs related to safety and energy use; plan steps to address

continue representation of library at meetings regarding a new town office facility

investigate other space options based on library needs

refine the budgeting process and review investment strategies bi-annually
(Last revision October 2008)