---
What do volunteers do? In 2011 we completed work on the "319" grant projects, but there may still be opportunities for you to help your neighbors on Panther Pond and other Raymond lakes, working on conservation projects. The work may involve (for example):
Planting rain gardens, vegetative borders, or bank-stabilizing bushes
Spreading landscaping materials like erosion-control mulch and crushed rock
Digging and filling drip-line trenches and runoff intercepts
Building and installing rubber-blade diverters in driveways
Constructing benthic mats for invasive-plant control
Pulling milfoil in shallow-water areas
From time to time, there may also be opportunities for part-time paid work as courtesy boat inspectors, checking for invasive plants on boats and trailers. And there is a continuing need for volunteer certified plant patrollers to check lakes for new invasive-plant infestations. Get trained and come on aboard! We can help you get started.
What else? We are still looking for more people to help with the annual invasive-waterplant survey. It's critical to stop the invaders before they get established in the lakes. The training is free, and it's another excuse to get out on the water.
And we're still looking for people to help with the annual meeting and picnic.
There may be other opportunities for volunteers, too, so please check the website occasionally, and watch for the annual PPA letter.
How can I volunteer? Just get in touch with us and let us know what you're interested in, and how we can get in touch with you. (TIA)
Recent volunteer activity
Upper Jordan River Tarping 2015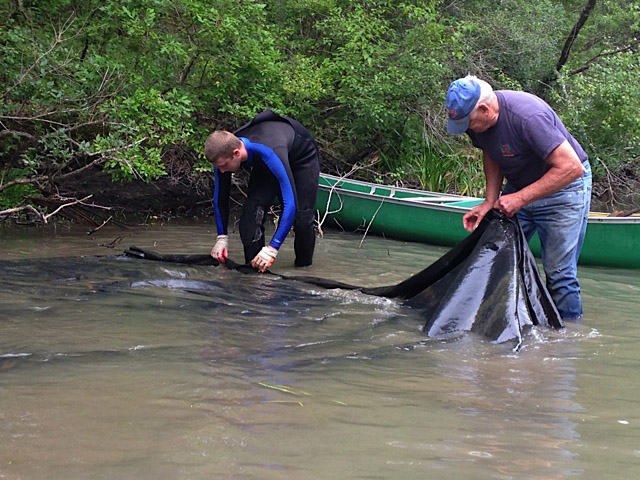 Dick Anderson lays a tarp with RWPA diver Joe Marshall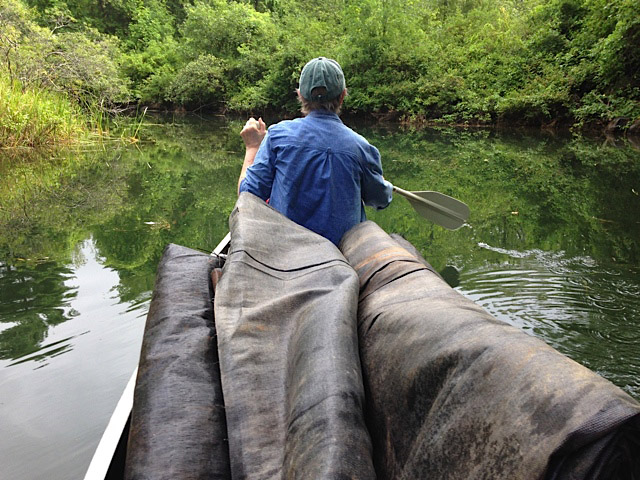 Connie Cross and Sarah Mills carry river tarps upstream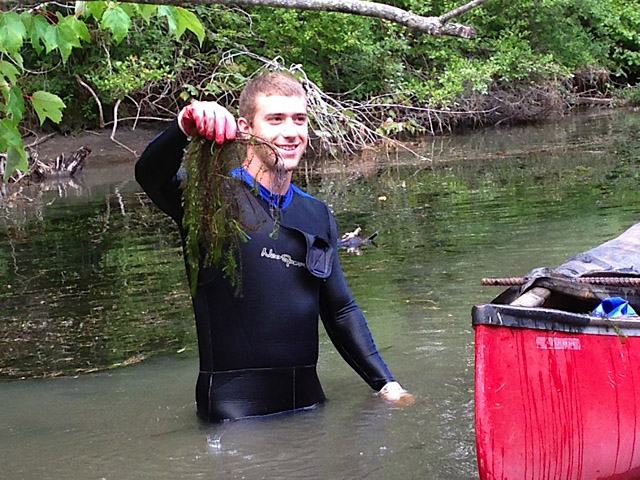 We have met the enemy . . .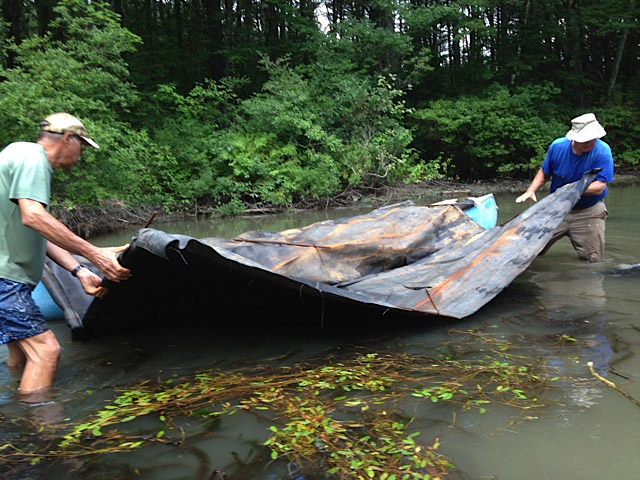 Bob French and Neil Jensen unload a tarp onto a patch of milfoil
2015 Invasive Plant Survey
Kickoff meeting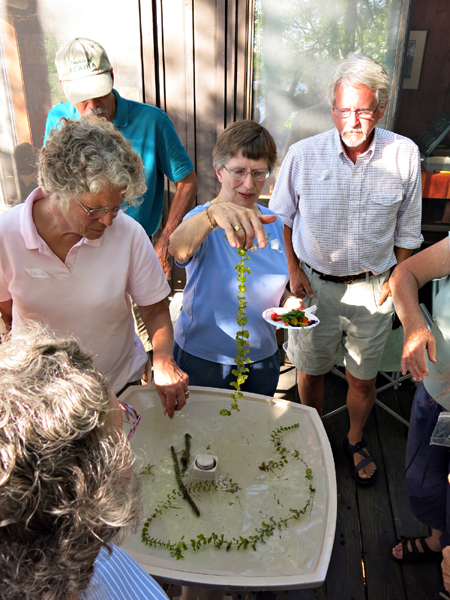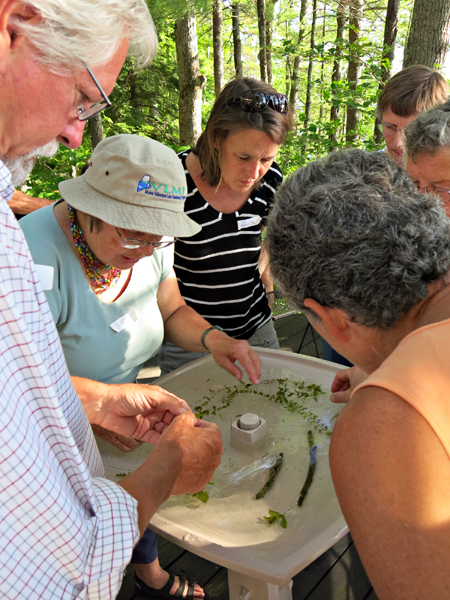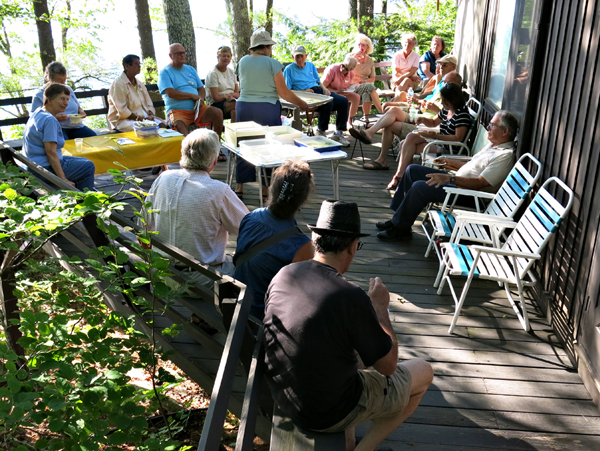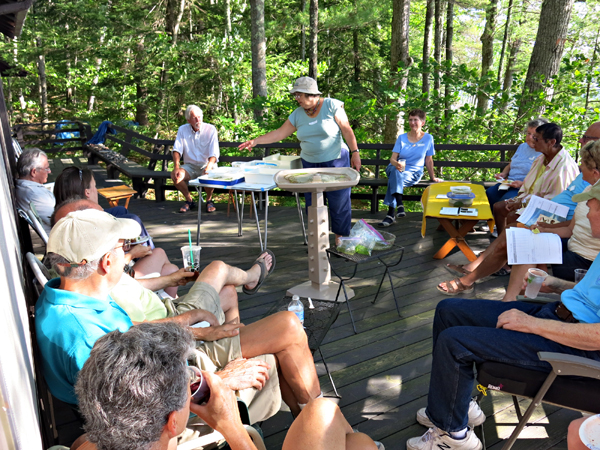 Cooper project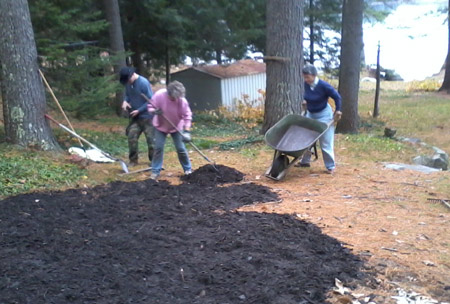 Camp Hinds project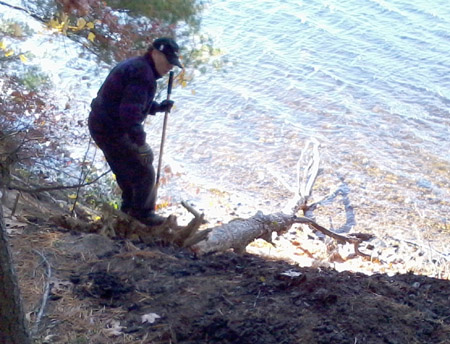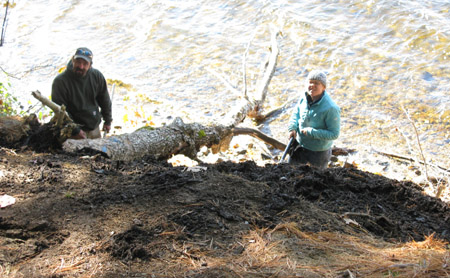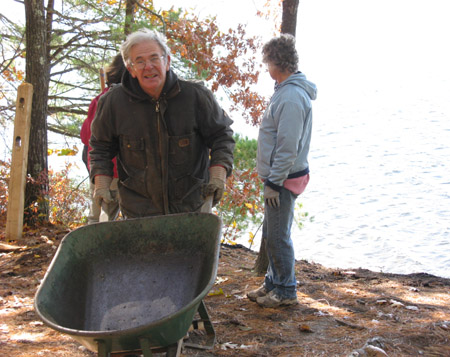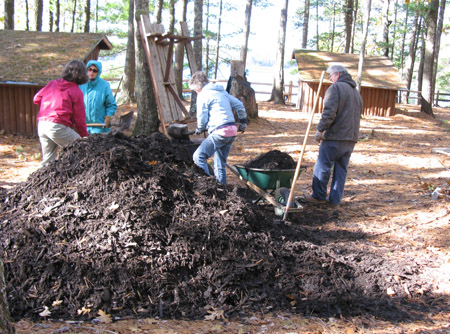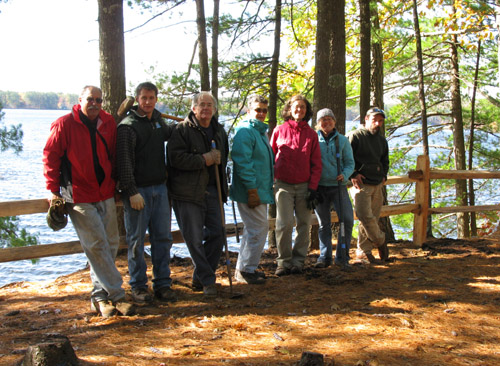 Brown Project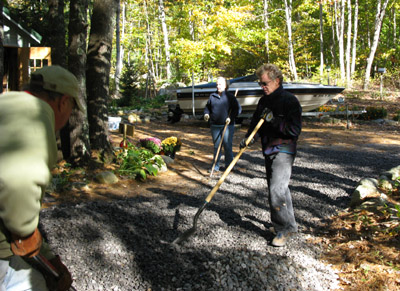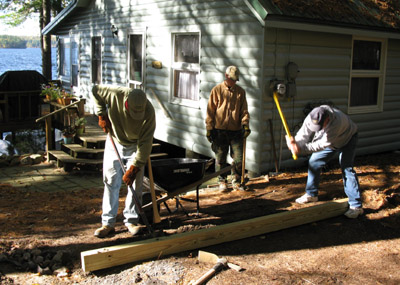 Rolfe Brook
PPA member joined the Lakes Region ATV Club and Casco Boy Scouts to rebuild two bridges over Rolfe Brook, to keep erosion from entering Panther Pond.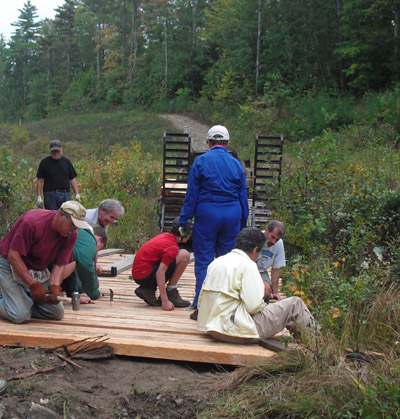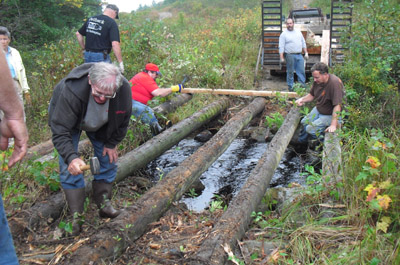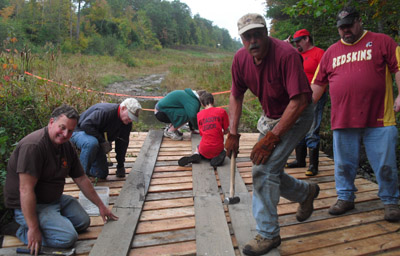 Relyea Project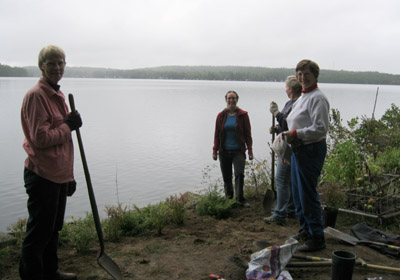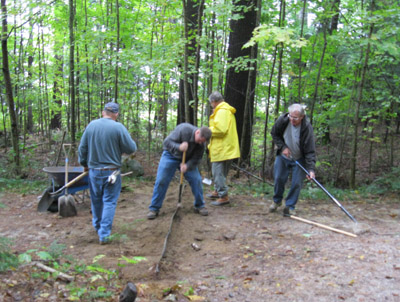 Donahue 319-grant conservation project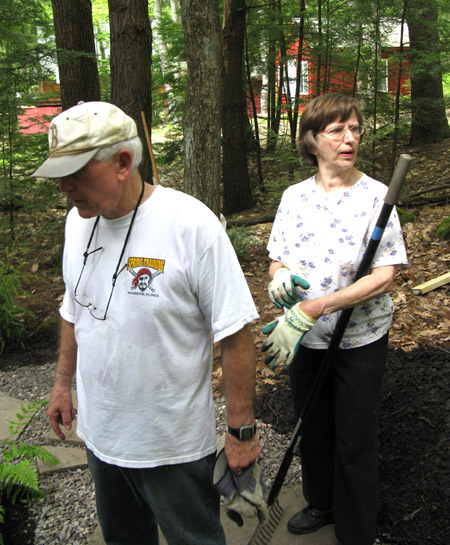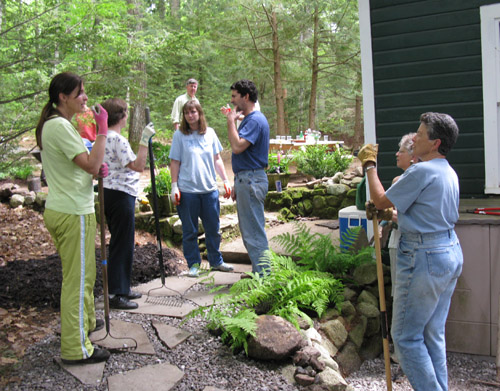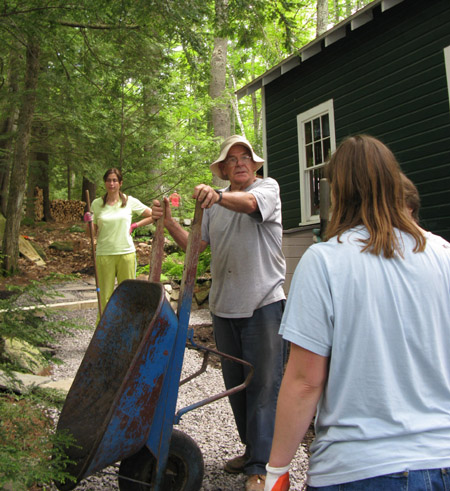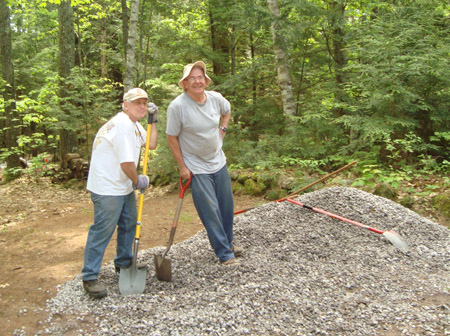 Milfoiler support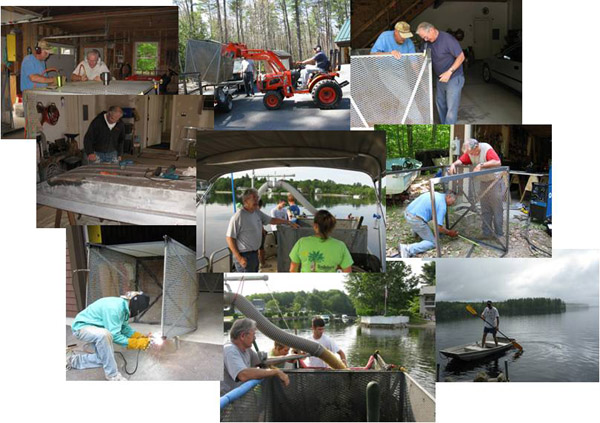 Milfoiler equipment construction & repair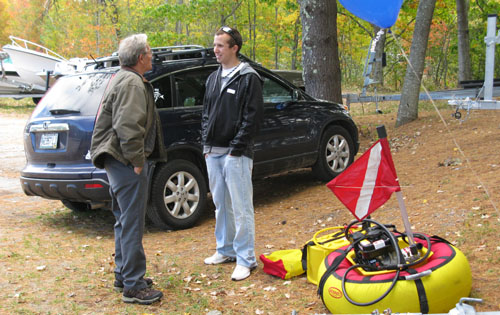 Volunteer boat captain Bob French and diver Sean Bilodeau at the
Milfoiler appreciation barbecue 10/10/10