TOWN OF RAYMOND
REQUEST FOR PROPOSALS (RFP)
AUDITING SERVICES
The Town of Raymond is requesting proposals from qualified firms for auditing and related services for a three year period, beginning with the fiscal year ending June 30, 2014.
Copies of the RFP may be obtained below, the Raymond Town Office located at 401 Webbs Mills Road, or by contacting Nancy Yates, Finance Director for the Town of Raymond, at (207) 655-4742, x132, or via e-mail at nancy.yates@raymondmaine.org.
To be considered, five (5) copes of a proposal must be received by the Town of Raymond, Attn: Finance Director at 401 Webbs Mills Road, Raymond, ME 04071 by 3:00 pm on Friday, March 21, 2014. Proposals received after that date and time will not be accepted. The Town reserves the right to reject any and all proposals submitted.
Town of Raymond RFP - Auditing Services
Raymond residents are able to get small amounts of sand/salt for their walkways from the Plains Road Public Works area [Fire Lane 89 near Camp Hinds]. The area will be open beginning November 1st Monday through Friday from 7:00 am to 3:30 pm. Residents should not expect to get more than a couple of 5 gallon pails at a time.
PUBLIC NOTICE
Town of Raymond
Road Posting
This is to notify you that Raymond will be closing its roads to vehicles weighing in excess of 23,000 pounds on Monday, March 3, 2014 until May 31, 2014. Routes 85, 121, 302 and the Egypt Road will be exempt from this closure because they are State maintained roads. See Title 29-A M.R.S.A. §2395
| | |
| --- | --- |
| Ball Drive | Brown Road |
| Canal Road | Cape Road |
| Caton Road | Chapel Street |
| Conesca Road | County Road |
| Crockett Road | David Plummer Road |
| Deep Cove Road | Dolimount Road |
| Dyer Road | Elizabeth Avenue |
| Frye Road | Gay Street |
| Giselle Avenue | Gore Road |
| Harmon Road | Ledge Hill Road |
| Lloyds Lane | Lyn Court |
| Mailman Road | Main Street |
| Martin Heights | McDermott Road |
| Mill Street | Mountain Road |
| North Raymond Road | Panther Pond Pines |
| Patricia Avenue | Peterson Road |
| Pine Lane | Pipeline Road |
| Plains Road | Pond Road |
| Presidential View | Raymond Hill Road |
| Ridge Road | Salmon Run |
| Shaker Woods Road | Shaw Road |
| Spiller Hill Road | Tarkiln Hill Road |
| Tassel Top Drive | Tenney Hill Road |
| Valley Road | Wawenock Road |
| Westview Drive | |
Nathan White, Public Works Director
The Town of Raymond is seeking one member to serve on the Planning Board, which meets the second Wednesday of the month as needed, and a member and alternate to serve on the Zoning Board of Appeals, which meets on the last Monday of the month as needed.
Please contact Louise Lester, Town Clerk, at 655-4742 x 121 for more information or to apply.
If you have a wonderful Raymond photo, please send it to me to possibly be used in the 2014 Town Warrant. This document is prepared to present the 2014-2015 Warrant for Town Meeting which will be Tuesday, June 3rd at 7:00 pm at the Jordan Small Middle School gymnasium. Deadline for submissions will be April 1st. Send to Louise Lester, Town Clerk, 401 Webbs Mills Road, Raymond, Me 04071 or louise.lester@raymondmaine.org
The Town of Raymond is inviting all interested, qualified consultants and firms to submit proposals to develop and conduct a citizen opinion survey. The selected consultant will develop an appropriate survey instrument and methodology to gauge citizen opinion about current Town programs and activities as well as future goals and direction. Areas to be assessed or explored include taxpayer support for various Town-related activities and capital expenditures; the ranking of services performed by Town Staff and Elected Officials; and clarifying "quality of life" principles. Town staff has investigated potential designs and cost structures from other Maine towns with similar demographics and are seeking assistance in determining the correct and most cost effective survey methodology for Raymond. The consultant will also be responsible to further conduct the task of carrying out the survey by tabulating its results and preparing a final report.
Questions concerning the RFP must be submitted in writing to Danielle Loring (danielle.loring@raymondmaine.org) by 4:00pm on Thursday, February 6, 2014. Responses/answers will posted to the town's website the following day (Friday, February 7th) by 4:00pm and emailed to all known interested parties.
Responses to this RFP will be accepted until Friday, February 14, 2014 at 2:00pm. It is the sole responsibility of the consultant to ensure that the proposal is received before the submission deadline. Late proposals will not be considered. The Town of Raymond reserves the right to reject any or all proposals, waive minor informalities, and accept the proposal deemed to be in the best interest of the Town.
The Town of Raymond is inviting responses from private sector consultants interested in entering into an agreement to administer projects related to grant funding issued by the State of Maine Department of Environmental Protection titled "2014 Grants for Nonpoint Source Pollution Control Projects, Watershed-based Plan Implementation."
Responses are due on or before 2:00pm on January 31, 2014.
Questions should be directed to Town Manager Don Willard (don.willard@raymondmaine.org) at 207-655-4742 x 131. See RFQ for submission information and requirements.
The packet referenced in the newspaper advertisement regarding the Environmental Assessment for Camp Hinds Involving the Innovative Readiness Training Project (IRT) for the National Guards can be viewed HERE.
The Town of Raymond is happy to announce that they now have video streaming! During live broadcasts, you will be able to view meetings HERE.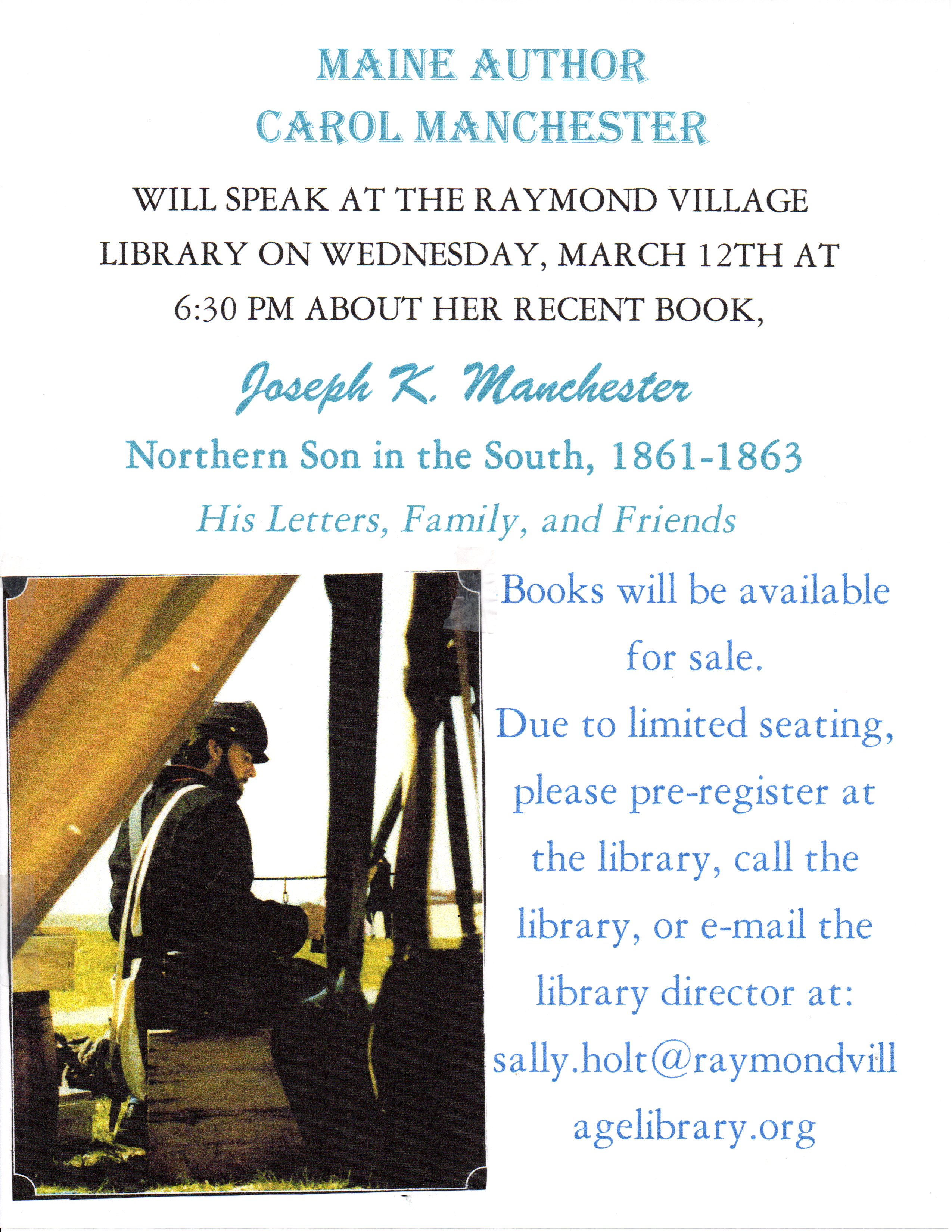 Below is the information regarding the Tenny River Corridor Protection Project. The Conservation Commission (RCC) and Boy Scouts of America (BSA) have requested $15,000 from the Open Space Fund to complete Phase 1 of the project, which includes a Conservation Easement to Loon Echo Land Trust (LELT). The Selectmen are holding a Public Hearing on February 11, 2014 for comment before considering the warrant article for the 2014 Annual Town Meeting.
Meetings
Raymond Conservation Commission- Starting March 7, 2011
Selectmen
The Public Hearing can be streamed live online HERE and correspondence regarding the project can be sent to Danielle Loring (danielle.loring@raymondmaine.org). Information received by 2:00pm on February 6, 2014 will be included in the Selectmen's ePacket.
Last Updated February 10, 2014, 11:04am
Town of Raymond Planning Board
Wednesday, January 29, 2014, 7:00 pm
Raymond Broadcast Studio
423 Webbs Mills Road
BOARD OF SELECTMEN EPACKET FOR FEBRUARY 11TH MEETING
HERE
The bus service operates five days a week serving the Rte. 302 corridor from Naples to Portland. The list of bus stops, a map and schedule are below. Bus service will be provided in two shifts, from 6:00 a.m. to 11:45 and 3:00 p.m. to 8:20 p.m. RTP will be using a 22 passenger diesel-hybrid bus for the route. The bus provides wheel chair accessibility and has a bike rack. See RTP website for additional information, including updated schedules, fares, and stops.
(Click either image for a larger view)
(Information as of 11-20-2013)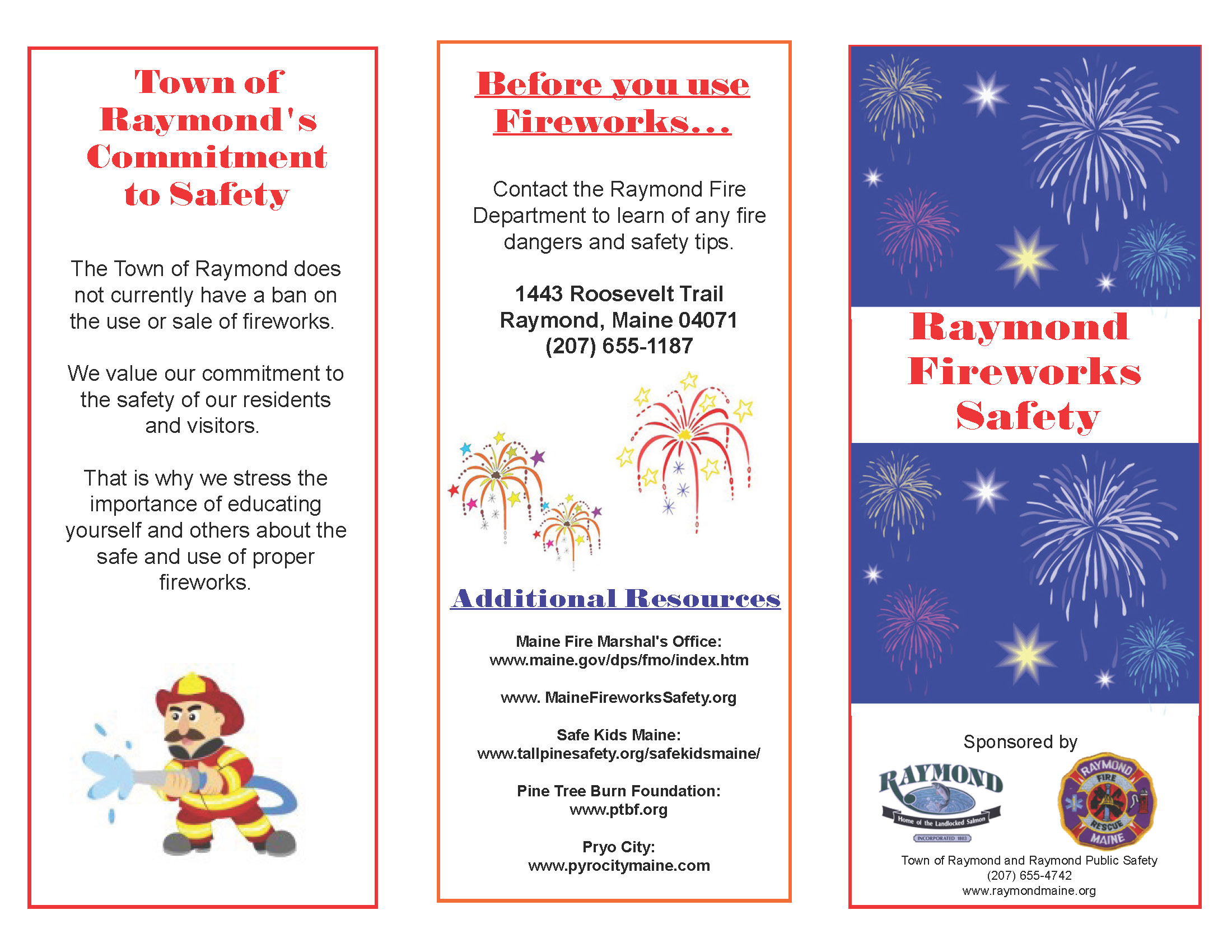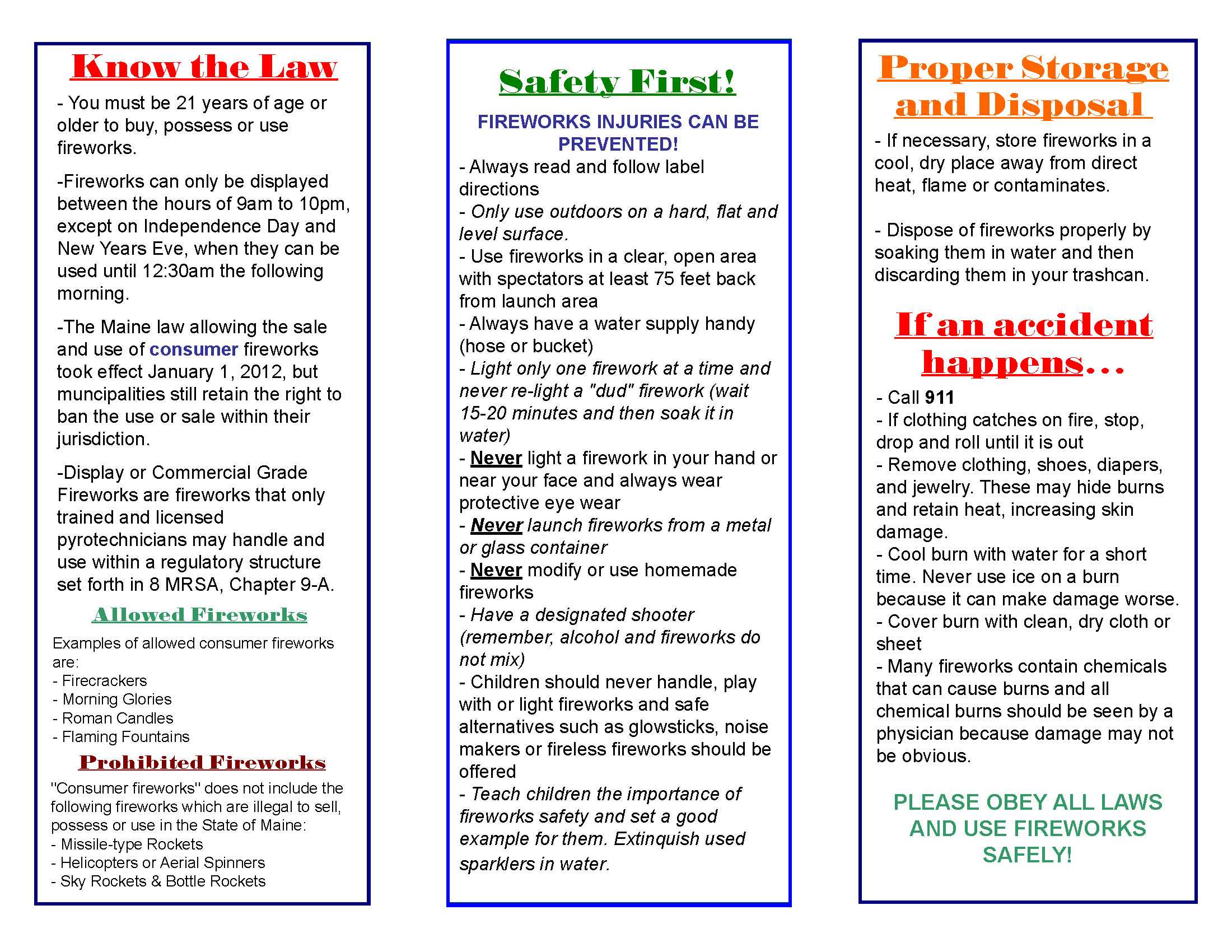 The Town of Raymond and Raymond Public Safety Department have compiled a firework safety brochure (PDF Version). Hardcopies will be available at the Town Office, Public Safety Building and various real estate and shopping/dining locations around town!
Central Maine Power, a subsidiary of Iberdrola USA, will perform tree trimming work in 16 communities in Southern Maine over the coming weeks. The work along utility lines is part of a $25 million annual vegetation management program to improve the reliability of its transmission and distribution lines.
"We maintain nearly 24,000 miles of roadside distribution lines on a five-year cycle of vegetation clearing, inspection, and repair," said CMP spokesman John Carroll. "Contact with trees is the most frequent cause of blinking clocks and power outages, so customers should see better reliability as the crews trim along the roadsides in their towns."
CMP's arborists and contractors will be working in Acton, Berwick, Bridgton, Casco, Eliot, Harrison, Kittery, Kennebunkport, Lebanon, Long Island, Naples, Portland, Raymond, Shapleigh, South Portland, and York.
Motorists are urged to use caution when they encounter tree crews working alongside Maine roads.
"These crews play a key role in helping CMP provide the safe, reliable service that customers depend on," said Carroll. "The work can be difficult, so we urge motorists who pass these crews to proceed slowly and at a safe distance."
CMP contracts with professional arborists who are required to follow practices established by the International Society of Arboriculture. These include consideration for the health, shape, strength, growth rate, and appearance of trees before and after pruning. CMP notifies customers about its vegetation management activities every year with inserts in its bills. Customers can sign up to receive a notice when tree trimming is happening in their area. For more information, call CMP's vegetation management department at 1-800-972-8600.
Additional information about CMP's tree care program, along with tips for tree planting and care can be found on CMP's Web site at http//www.cmpco.com – click on "Usage and Safety," then "Tree Care."