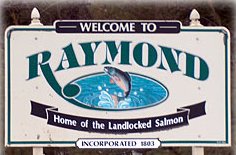 First of all, Welcome to the Town of Raymond. Our helpful and friendly staff would like to help you make your transition easier. We've created this pageto help you locate some commonly needed resources to make things go a bit smoother. This is not an all inclusive list of the providers for the area, just a few to help get you started.
Community Resources
Local Businesses
Post Office
Public Safety
Schools
Sewer
Utilities

Community Resources
For a listing of local resources, such as recreation, churches, food pantries, libraries and more, see our Community Resources section.
Local Businesses
For a directory of our local businesses, see our Local Business section.
Raymond Post Office
1235 Roosevelt Trail, Raymond
(207) 655-45974
Public Safety
In case of Emergency, dial 911, but to check out what our Public Safety department is doing, feel free to check out their section.
Sewer
Raymond does not have a public sewer system but is service by individual maintained septic systems.
Cable and internet
Electricity
Central Maine Power
70 Farm View Drive, New Gloucester
(207) 688-4545
Gas and oil
Raymond does not have central fuel lines and there are many local carriers that vary by price and services offered.
Telephone and internet
Water
Portland Water District
225 Douglass St
P.O. Box 3553
Portland, ME 04104-3553
207-761-8310