Welcome to the Raymond-Casco Historical Society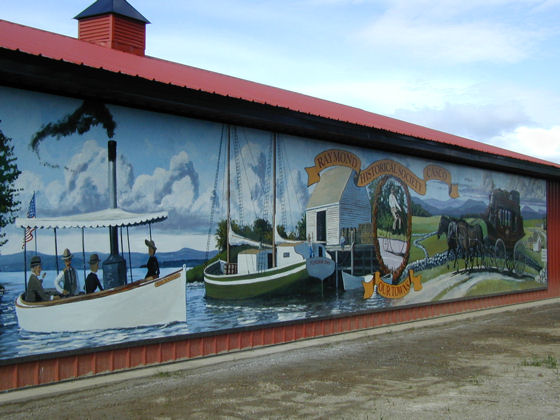 The museum has a magnificent mural depicting the Raymond steamboat dropping off
passengers at the boat landing, where the Casco stagecoach picks them up.

The Raymond-Casco Historical Society (RCHS) is a charitable, educational and non-profit organization that devotes its resources to the collection, preservation and interpretation of materials documenting the history of the towns of Raymond and Casco, Maine.
RCHS meetings are held on the second Monday of every month except August & December. Speaker programs are announced from time to time in summer. Follow the links in the Raymond-Casco Hist. Soc. menu to find out more about us, including our organization, upcoming events and meetings, and our store and museum, including hours of operation.

---

RAYMOND-CASCO HISTORICAL SOCIETY
P.O. BOX 1055
RAYMOND, ME 04071

For info. contact president Frank McDermott:
207-655-4646 or email