You are here
Home
| Raymond Newsletter 2016-03-30
Raymond Newsletter 2016-03-30
Wed, 03/30/2016 - 1:19pm
|
Kaela Gonzalez
To access links below you must either Allow Remote Content OR click here to view message on the web.
Please report any issues to webmaster@raymondmaine.org
Table of Contents
Raymond's Elected Positions
Posted Roads
Street Sweeping Begins April 5, 2016
Town Scholarships Application Now Available
New Basketballl Court at Sheri Gagnon Memorial Park
Retired Public Safety Truck: For Sale
Tassel Top Park Summer Employment Opportunities
Raymond Recreation Association Hiring a Lifeguard
Nomination papers will be available at the Town Office beginning Monday, March 21, 2016, for the following positions (each for a 3 year term):
2 members of the Board of Selectmen

3 members of the Budget-Finance Committee

1 member of the RSU #14 Board of Directors
Nomination papers are due back to the Town Clerk by Monday, May 2, 2016, at 4:00pm.
For more information contact the Sue Look, Town Clerk via email or at 207-655-4742 x121.
PUBLIC NOTICE
Town of Raymond
Road Posting
This is to notify you that Raymond will be closing its roads to vehicles weighing in excess of 23,000 pounds on Monday, February 29, 2016 until May 31, 2016. Routes 85, 121, 302 and the Egypt Road will be exempt from this closure because they are State maintained roads.
29-A M.R.S.A. § 2395
Click HERE for list of roads.
The street sweeping will begin on April 5th on the East side of Raymond and will work through the week toward the Village.
Please call Public Works Director Nathan White with any questions or concerns at 653-3641.
A new basketball court will be built at Sheri Gagnon Memorial Park on Mill Street beginning March 28, 2016.
This has been made possible by funds raised at the U-Can-5K.
For more information contact Brenda Cowette at 615-2379.
Town of Raymond
For Sale
2005 FORD F-150 XL 4x4 Extended Cab w/ 5.4L V-8, 151K miles, work truck package, receiver hitch. Retired Public Safety vehicle, always garaged.
$5500
For more information call Public Works Director
Nathan White
207-653-3641
Tassel Top Park is looking for a few responsible, reliable, adults to join their awesome team for the season. Great people skills and excellent work ethic required. Must be available weekends and holidays. Starting pay is $8.50/hr. Excellent opportunity for teachers, college students, returning military, retirees, etc. Fun, laid back work environment. For more information please contact Ranger Sue at 310-0482. Thank you for looking.
Raymond Recreation Association is in need of a CERTIFIED Red Cross Lifeguard to work with our "Every Child A Swimmer" program that starts around the end of June and goes for 4 weeks. This is a 5 day a week (M-F), 4 hours each day (generally mornings), on land. This is a paid position. Age requirements: minimum 16 years of age.
For more information and an application please contact Beth Clark, President Raymond Recreation Association:
Via phone at 207-650-1046
Click here for email
Upcoming Raymond Events
Monday, October 18, 2021 - 8:30am

Wednesday, October 20, 2021 - 6:00pm

Thursday, October 21, 2021 - 6:30pm

Tuesday, October 26, 2021 -

7:00pm

to

9:00pm

Tuesday, November 2, 2021 -

7:00am

to

8:00pm

Wednesday, November 3, 2021 - 7:30pm

Tuesday, November 9, 2021 - 6:30pm

Wednesday, November 10, 2021 - 6:15pm

Thursday, November 18, 2021 - 6:30pm

Tuesday, November 30, 2021 -

7:00pm

to

9:00pm
Online Transactions
Animal Welfare
BMV
Elections
Inland Fisheries & Wildlife
Maine Forest Service
Property Tax Payments
Featured Web Content
Mon - Closed
Tues - 8:30am to 7pm
Wed - 8:30am to 4pm
Thur - 8:30am to 4pm
Fri - 8:30am to 4pm
Sat - Closed
Sun - Closed
2021-2022 Tax Rate:
$14.10/$1,000
Community & Informational Brochures
​Includes important local information including:
Firework Safety
RTP Bus Route Information
Welcome to Raymond Brochure
Town Office Directory
Please be aware that the Town Office Extensions have changed. Please view our directory for more information.
Video Streaming
You can now watch a LIVE STREAM of Raymond TV on your computer or mobile device by going here!
You can also view Archived meetings here!
Raymond Parcel Maps and Assessing Data in Google Earth!
You can view an overlay of Raymond's property parcel maps in Google Earth with tax assessing data.
Raymond Village Library
Come see all that the Library has to offer from Children's Story Times, booksales, wireless internet, access to ebooks and MORE!
Volunteer Opportunities
View some of the openings that we have on government boards and learn other ways that you can help your local community!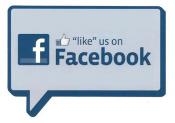 Raymond Newsletter
Stay informed on our latest news!
Who's Online?
There are currently 0 users online.