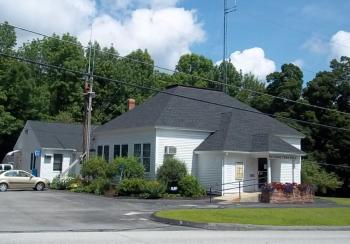 Raymond is a growing community that prides itself not only on being a web destination but also as a beautiful place to live and visit.
Located in the heart of the Lakes Region, Raymond enjoys abounding resources. Recreational amenities are plentiful; and whether you are a visitor or resident, it's a town with a lot to offer.
While Raymond may be a small community with approximately 4,000 year round residents, it provides visitors and residents with a full array of services. Local businesses supply most of life's necessities, and as host to several renowned businesses, many residents are lucky enough both to live and work in town.
The Town of Raymond is located in Maine's Sebago Lake Region and has a year-round population of 4,436. There are 2 lakes and 5 ponds within Raymond's geographical boundaries. This waterfront property promotes an active recreation based tourism industry and also accounts for a seasonal increase in population to 12,000. Raymond offers a high quality of life, excellent schools, and has an active community of volunteers, which help sustain a variety of town and school programs.
Many people have chosen Raymond as their second home. Sixty-four miles of beautiful lakefront is a major attraction to those who want to get away for a while but still desire the conveniences offered by our full-service community. This site hopefully provides our citizens and visitors with information that empowers them to become part of the community. Whether it's notification of public meetings or what is happening at the library, this site provides valuable insight to what is going on in Raymond. Thank you for stopping by, and we hope to see you again.
401 Webbs Mills Road
Raymond, ME 04071
(207) 655-4742
(207) 655-3024 fax