You are here
Home
| Special Town Meeting - RSU #14 Withdrawal
Special Town Meeting - RSU #14 Withdrawal
Mon, 08/13/2018 - 11:21am
|
Sue Look
Town of Raymond
Notice of Special Town Meeting
August 14, 2018
In the name of the State of Maine, you are hereby required to notify and warn the inhabitants of the Town of Raymond, qualified by law to vote in Town affairs, to meet at the Jordan Small Middle School Cafeteria at 423 Webbs Mills Road in said town on Tuesday, August 14, 2018, at 7:00 A.M., for the opening of the polls until 8:00 P.M. when the polls will be closed, then and there to act on Articles 1 through 2:
ARTICLE 1: To elect a moderator to preside at said meeting.
ARTICLE 2: Vote by secret ballot the question: Do you favor filing a petition for withdrawal with the Board of Education, authorizing the withdrawal committee to expend $50,000 over 2 years and authorizing the Select Board to issue notes in the name of the Town of Raymond or otherwise pledge the credit of the Town of Raymond in an amount not to exceed $50,000 over 2 years for this purpose?
Upcoming Raymond Events
Monday, October 18, 2021 - 8:30am

Wednesday, October 20, 2021 - 6:00pm

Thursday, October 21, 2021 - 6:30pm

Tuesday, October 26, 2021 -

7:00pm

to

9:00pm

Tuesday, November 2, 2021 -

7:00am

to

8:00pm

Wednesday, November 3, 2021 - 7:30pm

Tuesday, November 9, 2021 - 6:30pm

Wednesday, November 10, 2021 - 6:15pm

Thursday, November 18, 2021 - 6:30pm

Tuesday, November 30, 2021 -

7:00pm

to

9:00pm
Online Transactions
Animal Welfare
BMV
Elections
Inland Fisheries & Wildlife
Maine Forest Service
Property Tax Payments
Featured Web Content
Mon - Closed
Tues - 8:30am to 7pm
Wed - 8:30am to 4pm
Thur - 8:30am to 4pm
Fri - 8:30am to 4pm
Sat - Closed
Sun - Closed
2021-2022 Tax Rate:
$14.10/$1,000
Community & Informational Brochures
​Includes important local information including:
Firework Safety
RTP Bus Route Information
Welcome to Raymond Brochure
Town Office Directory
Please be aware that the Town Office Extensions have changed. Please view our directory for more information.
Video Streaming
You can now watch a LIVE STREAM of Raymond TV on your computer or mobile device by going here!
You can also view Archived meetings here!
Raymond Parcel Maps and Assessing Data in Google Earth!
You can view an overlay of Raymond's property parcel maps in Google Earth with tax assessing data.
Raymond Village Library
Come see all that the Library has to offer from Children's Story Times, booksales, wireless internet, access to ebooks and MORE!
Volunteer Opportunities
View some of the openings that we have on government boards and learn other ways that you can help your local community!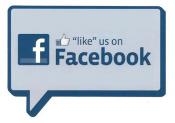 Raymond Newsletter
Stay informed on our latest news!
Who's Online?
There is currently 1 user online.