You are here
Home
| Raymond Newsletter 2016-09-29
Raymond Newsletter 2016-09-29
Thu, 09/29/2016 - 10:35am
|
Kaela Gonzalez
To access link below you must either Allow Remote Content OR click HERE to view this message on the web.
Table of Contents
Absentee Ballots Available Next Week
Election Day
Mill Street Closure Notice
Drug Take-Back Event
Raymond Fire Rescue Citizen Academy
Loans for Drought Related Costs
Board of Assessment Review Openings
Planning Board Member Needed
Columbus Day - Office Closed
Veterans' Day - Office Closed
Thanksgiving - Office Closed
Christmas Day - Office Closed
Christmas Holiday Observed - Office Closed
Absentee ballots will be available next week here at the Town Office. You can either request one be mailed to you or come in to pick yours up and vote here if you would like. The deadline for absentee voting is November 3rd. For more information please contact the Town Clerk, Sue Look at 655-4742 x 121 or sue.look@raymondmaine.org
Tuesday, November 8, 2016 -
Jordan Small Middle School Gymnasium
423 Webbs Mills Rd
Raymond ME 04071
Please be advised that Mill Street will be closed to thru traffic starting Monday October 3rd to Friday October 7th from 7:00am to 4:00pm daily for paving. For more information please contact the Public Works Director, Nathan White at 653-3641.
The Cumberland County Sheriffs Office will be conducting a Drug Take-Back event on October 22, 2016, from 10am to 2pm at the Raymond Public Safety Building (1443 Roosevelt Trail, Raymond, ME 04071).
We are excited to have you join us for an introduction to the life of a Firefighter / EMS provider at Raymond Fire Rescue Department.
October 15, 2016
8:30 AM – 1 PM
RFRD Public Safety Building
1443 Roosevelt Trail
Morning snacks and lunch will be provided.
Please RSVP to Chief Bruce Tupper at bruce.tupper@raymondmaine.org or RFRD @ 655-1187 no later than October 10, 2016 so that we may plan events and food accordingly.
The U.S. Small Business Administration (SBA) announced today that federal Economic Injury Disaster Loans are available to small businesses, small agricultural cooperatives, small businesses engaged in aquaculture and private nonprofit organizations in Maine as a result of the drought that began on July 5, 2016.
This disaster declaration includes the following counties: Cumberland, Oxford and York counties located in Maine.
The loan amount can be up to $2 million with interest rates of 2.625 percent for private nonprofit organizations and 4 percent for small businesses, with terms up to 30 years.
Applicants may apply online using the Electronic Loan Application (ELA) via SBA's secure website at https://disasterloan.sba.gov/ela.
For other application methods and instructions click HERE.
Completed loan applications must be returned to SBA no later than May 1, 2017.
The Town of Raymond has 4 openings on the Board of Assessment Review. This board hears appeals of assessment decisions. The board only meets when necessary and has not met in the past 4 years. If you are interested please fill out an application and submit it to the Town Clerk at sue.look@raymondmaine.org or Town Clerk, 401 Webbs Mills Rd, Raymond ME 04071, for consideration by the Board of Selectmen.
Thank you!
The Town of Raymond is seeking a volunteer to be a member of the Planning Board.
If you are interested in guiding the orderly development of the Town of Raymond, as well as ensuring the environmental protection of our 5 ponds and 2 lakes, then this is the opportunity for you! The Planning Board enforces the Land Use Ordinance and has a hand annually in developing future ordinances and changing existing ordiances.
If you care about your town and want to have a hand in its protection, then this is the place for you. Background in municipal planning, development, real estate, building, etc. each have something to add to the Planning Board as well. Meetings are held at 7:00 pm the second Wednesday of the month (public invited) at the Raymond Broadcast Studio.
For an application click HERE or call 655-4742 for more information.
Monday, October 10, 2016 -
Friday, November 11, 2016 -
Thursday, November 24, 2016 - 8:00am
to
Friday, November 25, 2016 - 8:00pm
Sunday, December 25, 2016 -
Friday, December 23, 2016 -
Due to Christmas Day being on a weekend, the Town Office will be closed all day on December 23rd.
Upcoming Raymond Events
Monday, October 18, 2021 - 8:30am

Wednesday, October 20, 2021 - 6:00pm

Thursday, October 21, 2021 - 6:30pm

Tuesday, October 26, 2021 -

7:00pm

to

9:00pm

Tuesday, November 2, 2021 -

7:00am

to

8:00pm

Wednesday, November 3, 2021 - 7:30pm

Tuesday, November 9, 2021 - 6:30pm

Wednesday, November 10, 2021 - 6:15pm

Thursday, November 18, 2021 - 6:30pm

Tuesday, November 30, 2021 -

7:00pm

to

9:00pm
Online Transactions
Animal Welfare
BMV
Elections
Inland Fisheries & Wildlife
Maine Forest Service
Property Tax Payments
Featured Web Content
Mon - Closed
Tues - 8:30am to 7pm
Wed - 8:30am to 4pm
Thur - 8:30am to 4pm
Fri - 8:30am to 4pm
Sat - Closed
Sun - Closed
2021-2022 Tax Rate:
$14.10/$1,000
Community & Informational Brochures
​Includes important local information including:
Firework Safety
RTP Bus Route Information
Welcome to Raymond Brochure
Town Office Directory
Please be aware that the Town Office Extensions have changed. Please view our directory for more information.
Video Streaming
You can now watch a LIVE STREAM of Raymond TV on your computer or mobile device by going here!
You can also view Archived meetings here!
Raymond Parcel Maps and Assessing Data in Google Earth!
You can view an overlay of Raymond's property parcel maps in Google Earth with tax assessing data.
Raymond Village Library
Come see all that the Library has to offer from Children's Story Times, booksales, wireless internet, access to ebooks and MORE!
Volunteer Opportunities
View some of the openings that we have on government boards and learn other ways that you can help your local community!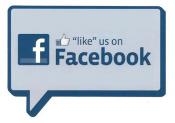 Raymond Newsletter
Stay informed on our latest news!
Who's Online?
There are currently 0 users online.