You are here
Home
| Raymond Newsletter 2018-10-11
Raymond Newsletter 2018-10-11
Thu, 10/11/2018 - 12:04pm
|
Kaela Gonzalez
To access links below you must either Allow Remote Content OR click HERE to view message on the web.
Please report any issues to webmaster@raymondmaine.org
Table of Contents
Notice of Election
2018 Annual Report
Full Time Paramedic
Inland Fisheries & Wildlife Law Books
Information on Local Broadband Efforts
Notice of Gubernatorial & Referendum Elections
Tuesday, November 6, 2018
Voting Place Name Jordan Small Middle School
Voting Place Location 423 Webbs Mills Rd
Polls Open at 7 A.M. and Polls Close at 8:00 P.M.
Absentee Ballot Processing:
Day Before Election Day (11/5/2018) - 10am
During Election Day (11/6/2018) - 10am, 2pm, 4pm, 6pm, 8pm
State Offices To Be Voted On:
US Senator Governor
Rep. to Congress (District 1) State Senator (District 26)
Rep. to Legislature (Districts 66 & 67)
County Offices To Be Voted On:
Judge of Probate Sheriff
District Attorney County Commissioner
Questions To Be Voted On:
Question 1: Citizen Initiative – Establish Universal Home Care for Seniors and Persons with Disabilities
Question 2: Bond Issue – Fund Wastewater Infrastructure Projects
Question 3: Bond Issue – Improve Multimodal Facilities, Highways and Bridges and Municipal Culverts
Question 4: Bond Issue – Modernize and Improve Maine's Public Universities
Question 5: Bond Issue – Upgrade Facilities at Maine's Community Colleges
Documents:
The 2018 Annual Report is ready! It summarizes the activities of the Town of Raymond for the Fiscal Year 2017-2018.
Full Time Paramedic / Firefighter
Raymond Fire & Rescue
Raymond Fire & Rescue Department is seeking a Full Time Paramedic/ Firefighter.

Minimum qualifications include: Maine licensed paramedic preferred Firefighter Cert. The successful candidate must have a clean Maine driver's license, pass a criminal records and background check as well as a department physical conditioning and agility test.

The job consists of a 24 hour rotational shift.

Application and resume with cover letter will be accepted until the position is filled at 401 Webbs Mills Road Raymond, Maine, 04071.
Applications are available HERE, or by picking one up at 1443 Roosevelt Trail Raymond Maine 04071.
The Town of Raymond is an Equal Opportunity Employer.
For more information, please contact, Chief Bruce D Tupper via email bruce.tupper@raymondmaine.org
The Maine Department of Inland Fisheries and Wildlife has changed to digital law books rather than printed versions.
"In 2016, we printed over 700,000 law books. That's a lot of paper and a lot of resources diverted from Maine's fish and wildlife."
The digital law books are downloadable and searchable. The link to them is in the menu list on the right side of this page. They are formated to use either on a smart phone, tablet, or computer.
There will be a few printed copies for those who do not own a smart phone or computer.
The Town of Raymond has been working with Standish, Windham, and Gray to explore the possibility of bringing broadband internet service to this region.
Information relating to these efforts:
If you have any feedback or questions please contact:
Upcoming Raymond Events
Monday, October 18, 2021 - 8:30am

Wednesday, October 20, 2021 - 6:00pm

Thursday, October 21, 2021 - 6:30pm

Tuesday, October 26, 2021 -

7:00pm

to

9:00pm

Tuesday, November 2, 2021 -

7:00am

to

8:00pm

Wednesday, November 3, 2021 - 7:30pm

Tuesday, November 9, 2021 - 6:30pm

Wednesday, November 10, 2021 - 6:15pm

Thursday, November 18, 2021 - 6:30pm

Tuesday, November 30, 2021 -

7:00pm

to

9:00pm
Online Transactions
Animal Welfare
BMV
Elections
Inland Fisheries & Wildlife
Maine Forest Service
Property Tax Payments
Featured Web Content
Mon - Closed
Tues - 8:30am to 7pm
Wed - 8:30am to 4pm
Thur - 8:30am to 4pm
Fri - 8:30am to 4pm
Sat - Closed
Sun - Closed
2021-2022 Tax Rate:
$14.10/$1,000
Community & Informational Brochures
​Includes important local information including:
Firework Safety
RTP Bus Route Information
Welcome to Raymond Brochure
Town Office Directory
Please be aware that the Town Office Extensions have changed. Please view our directory for more information.
Video Streaming
You can now watch a LIVE STREAM of Raymond TV on your computer or mobile device by going here!
You can also view Archived meetings here!
Raymond Parcel Maps and Assessing Data in Google Earth!
You can view an overlay of Raymond's property parcel maps in Google Earth with tax assessing data.
Raymond Village Library
Come see all that the Library has to offer from Children's Story Times, booksales, wireless internet, access to ebooks and MORE!
Volunteer Opportunities
View some of the openings that we have on government boards and learn other ways that you can help your local community!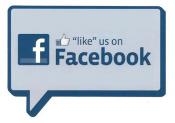 Raymond Newsletter
Stay informed on our latest news!
Who's Online?
There are currently 0 users online.